Why should everyone learn eyelash beauty?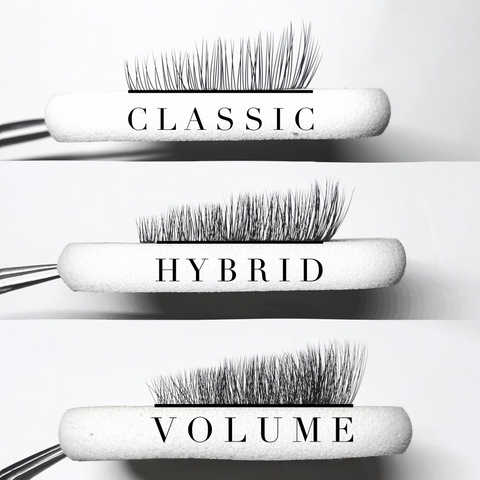 The makeup that has been fashionable in recent years can be said to be light makeup. Fresh and elegant, people love it. Every girl should think about having long, thin eyelashes and talking eyes. At present, with the development trend of eyelash beauty technology, eyelash beauty is becoming more and more popular among girls.
1. The eyelash industry is low-cost and risky
Beauty eyelashes are light luxury products and are classified into the mid-to-high-end consumer industry. However, the cost of its project investment is relatively small compared to other industries. It is mainly technology-led, and the cost of capital investment It's not too big.
2. Little competition in the eyelash industry
Every girl pursues beauty. Judging from the development trend of the eyelash beauty industry, my country's eyelash beauty industry has ushered in a period of rapid growth. Now that physical stores are opened, market competition is small and the industry has a bright future. If the eyelash beauty technology is solid, it is very easy to grasp the middle and high-end eyelash customers.
3. The eyelash industry is a female business
Women are the backbone of consumers in all sales markets, and the pursuit of perfection for beauty is almost obsessed. As a relatively easy-to-do female industry, the eyelash beauty industry is easier to attract consumers than other industries. If the technology is solid and the user reviews are good, there is no need to worry about making money!
4. The development trend of the eyelash industry is big
Many people have not realized how much eyelash beauty has improved the charm of women, nor have they realized how open the beauty eyelash sales market is. There are still a few people who can find business opportunities for beauty eyelashes. If you choose a good store, coupled with strong technical strength and store management, to be a beauty eyelash shop in a suitable business circle, there is basically no beauty eyelash shop that can grab your business. Of course, if you can find a good eyelash beauty circle, it is best to give a series of help in technology, products, sales, etc.
5. The market demand for the eyelash industry is big
Most of our Eastern women have short eyelashes, and for women with large eyes, the eye gaze will be less attractive. If you are a woman with small eyes, the eye can bring even less charm to the overall face. Grafting an eyelash style that fits your own eye shape is particularly important for oriental women. Therefore, the sales market of eyelashes is huge according to the requirements of oriental women, so whether it is employment or self-starting new eyelashes All are essential in the store.
6. Eyelash industry technology is the key
Eyelashes are the curtains for the eyes and the window for women to show their charm. Eyelash beauty is such a technical industry. If you have a solid technique, you can easily secure customer resources. Therefore, it is important to learn technology well.
Drop Us A Line
We're happy to answer any questions you have or provide you with an estimate. Just send us a message in the form below with any questions you may have. Collection 2019 Sale 70% Off Title for image